Program of Messianic Jewish Studies
Summer 2023
For almost 50 years, Ariel Ministries has welcomed people of all ages from many countries to learn and grow in Messianic discipleship program held at the Shoshanah Campus. This beautiful facility is nestled in the scenic Adirondack Mountains of Upstate New York, and provides the perfect setting for deep Bible study, fellowship and fun extending from early July right through Labor Day weekend.
Our program centers on grounding and growing believers through an in-depth study of the Scriptures from a Messianic Jewish perspective. You can attend the program for 1 week up to 8 weeks, even including Labor Day weekend, depending on your schedule, but you will benefit most if you can complete any or all of the 1 week, 2 week, 3 week, or Labor Day modules. The time of Bible study combined with worship, fellowship, and the beautiful surroundings, makes Shoshanah the perfect retreat for refreshment and renewal of your faith.
If you have any questions, our campus staff is ready to answer them. Call (518) 834-6057, email shoshanahcampus@ariel.org , or go to arielshoshanahcampus.com for more information. Click the buttons below to download the 2023 complete brochure, application form, or make a payment.
Download Brochure Download Application Make a Payment
We look forward to seeing you in the Summer of 2023!
2023 Course Curriculum:
Weeks 1 & 2 : July 3-14
The Book of Genesis | Arnold Fruchtenbaum
The Book of Deuteronomy | Steve Shermett
Weeks 3 & 4 : July 17-28
The Holocaust: History and Theology | Mottel Baleston
Rabbinic and Messianic Views of Messianic Prophecies | Robert Morris
Weeks 3 - 5 : July 17 - August 4
Highlights of the Book of Daniel | Arnold Fruchtenbaum
The Messianic Jewish Epistles | Arnold Fruchtenbaum
Highlights of the Life of Messiah | Arnold Fruchtenbaum
Week 5 : July 31 - August 4
History of Messianic Jews | Mottel Baleston
The Book of Galatians | Richard Hill
Week 6 : August 7-11
The Life of Messiah | Arnold Fruchtenbaum

Weeks 7 - 8 : August 14-25
The Book of Revelation | Arnold Fruchtenbaum
Replacement Theology | Mottel Baleston
Labor Day Weekend : September 1 - 4
Begins with Shabbat meal on Friday of Labor Day Weekend through lunch on Monday
Topics include:
Call of the Prophets | Arnold Fruchtenbaum
Christian Zionism--Biblical or Not? | Mottel Baleston
Program Description
Our Program of Messianic Jewish Studies has grown over the years to become an extensive offering of courses on various Bible topics all taught from a Messianic Jewish Perspective. The Program is divided into modules, the first being a two week curriculum followed by a three week curriculum. An intensive one-week course, The Life of Messiah from a Messianic Jewish Perspective, is always offered in the sixth week followed by another two week curriculum. These curricula cycle over a period of years, so that if you miss a module in one year, you could attend it in a later year. The courses on Labor Day Weekend can be taken as a module separately from the other modules.
You may attend for a single week, or for just one or two modules, or for the entire time, including Labor Day Weekend. The choice is yours, but we encourage you to attend all eight weeks and Labor Day Weekend of the Program if your schedule allows.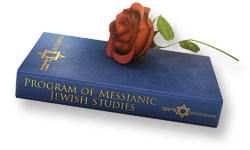 How the Program Works
Classes begin on Monday morning and end on Friday evening. During the first two weeks, the teaching sessions run four hours per day, but during the three week and one week modules that follow, classes will run for five hours a day. For the final two weeks of the Program, classes revert to four hours a day. Most classes are one hour in length, but in the the three week module the course "Highlights of the Life of Messiah" is required for all first-time attendees, and the classes are 75 minutes in length.
The schedule is designed to maximize the teaching time during the day, yet provide ample time for fun, fellowship, and relaxation. Thus, each afternoon is open time to enjoy fellowship, hiking, recreation at Trout Pond, other local attractions, or to take time with the Lord in personal study and prayer.
Each week comes to a fitting climax in a special Shabbat dinner and teaching service. Saturday is a free day for those continuing in their studies the following week, or departure day for those not continuing. On Sunday mornings, there is a time to gather for worship led by Ariel staff members and students. If you play a musical instrument, please bring it and share your talent on Wednesday evening "fun and talent" night or by assisting those who lead the worship times. Also, impromptu music always makes the Saturday and Sunday evening lakeside cookouts to be very special occasions indeed.
Children and Youth Program (up to age 17):
While the adults are attending the teaching sessions, the children and youth are also learning and being discipled by carefully selected committed staff using age appropriate settings and activities. Topics mirror the adult program topics.
Accommodations:
Accommodations include cabins for married couples and families, separate rooms for couples, shared rooms for singles, as well as campgrounds for tents, campers, or RV's. All accommodations are available on a first-come, first-served basis, giving early registrants preference regarding dates of attendance. You may also commute from one of the local motels (contact the Shoshanah Office for a list). Pets are NOT permitted.
Meals on Campus:
Meals in the Dining Hall include breakfast, lunch and dinner. Please plan to arrive after 2 pm on Saturday so that your first meal will be the evening cookout. Please note that attendees are not permitted to use the kitchen facilities or prepare their own meals. Food is not allowed in the lodgings. If you have special dietary or medical needs, please be sure to contact the Shoshanah office for more information.
Tyndale Seminary Course Credit
If you are already enrolled as a student at Tyndale Seminary, you can receive three semester hours of graduate or undergraduate course credits for every 10-12 hours of study completed in our Program of Messianic Jewish studies at the Shoshanah Campus. For information on how to obtain credits, please contact Josh Bailey at (800) 886-1415, or email administration@tyndale.edu, or write to Registrar, Tyndale Seminary, 701 West Pipeline, Hurst, TX 76053.
Shoshanah Scholarship Fund
Would you like to assist a pastor, church leader or missionary in their learning and training, who, because of financial constraints would not otherwise be able to attend? The Shoshanah Scholarship Fund does just that. You can go to Ariel.org and select "Shoshanah Campus-Scholarship Fund" to make your donation, or call the Shoshanah Office.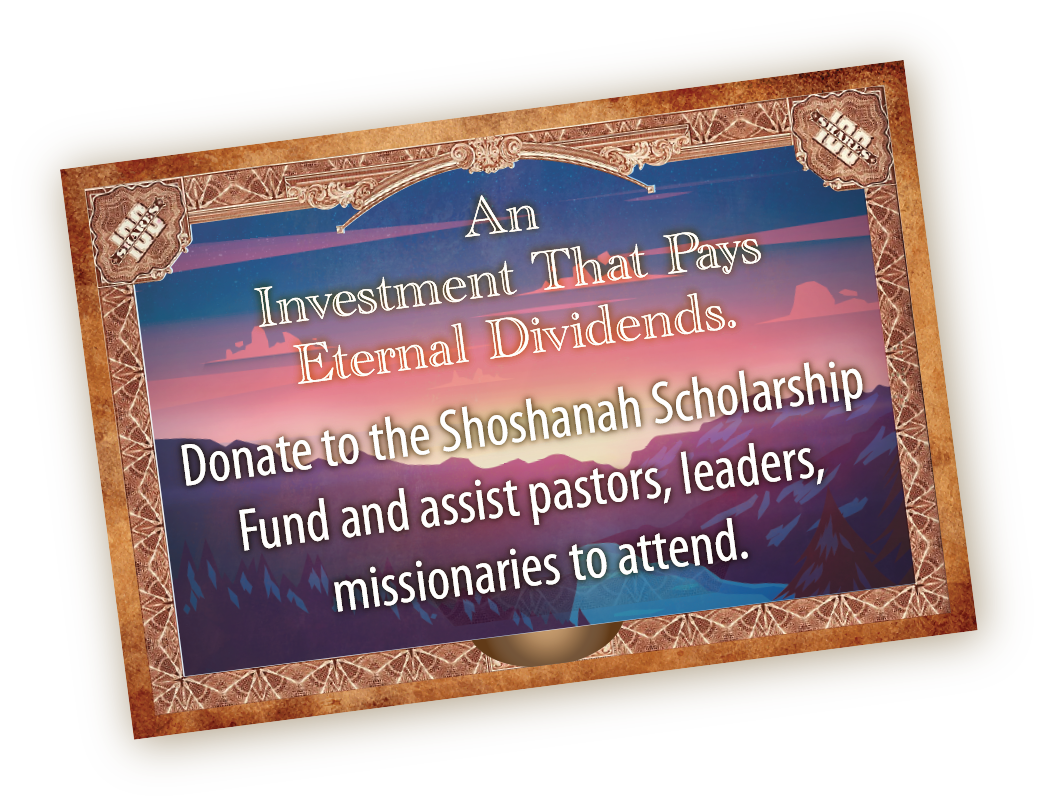 Invest in the leadership you love. Churches can show their appreciation and love by sending their pastor and family to Shoshanah for a week or more. The deep Messianic scriptural understanding they gain will in turn be a blessing to the congregation and the lives of those they touch by their teaching.
Call the Shoshanah Office at (518) 834-6057 and we'll help you donate to the Shoshanah Scholarship Fund or we can help you set up a *sponsorship for someone you have in mind that you would love to attend. (*Please note that sponsorships are not considered tax deductible gifts by IRS, whereas donations to the Scholarship Fund will receive tax deductible receipts.)
Whatever the case, Ariel's Program of Messianic Jewish Studies is an investment that pays eternal dividends.
Visit Shoshanah Campus Website