Watch for Year End Sale coming soon.
Ariel Magazine Fall Edition: The Three Tenses of Salvation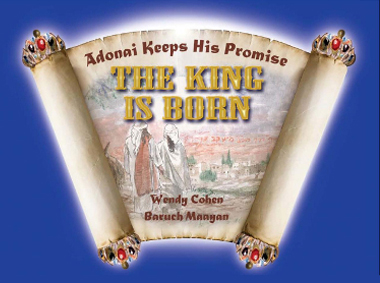 Adonai Keeps His Promise: The King Is Born
by Wendy Cohen
He was born a king. Ancient scrolls told when and where he would be born. Prophets, priests and a great king spoke of him centuries before he arrived. Patriarchs heard about him thousands of years before that. They all awaited "the One" who would someday bring peace to the world. He would break the curse from the arden of Eden. He would be born in Yisrael, where He would dwell . . . His story began before time and will last forever.
Hardcover: 47 pages
ISBN: 978-0-9841826-0-2
Dimensions: 11.4 x 8.5 x 1/4 inches
Shipping Weight: 1.00 lbs