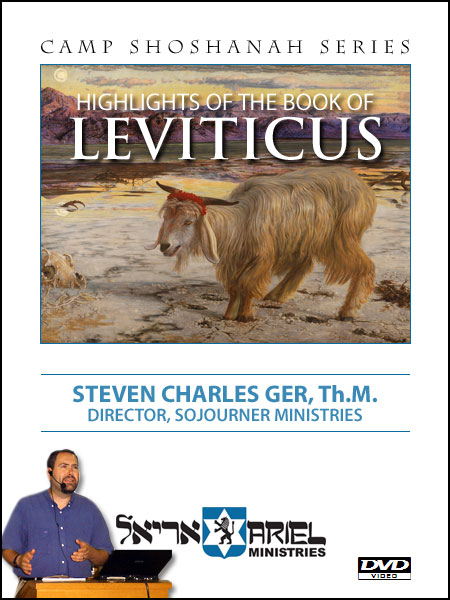 Highlights of The Book of Leviticus - DVD
by Steven Charles Ger, Th.M.
Over four hours of solid Biblical teaching, recorded live during Camp Shoshanah 2008. A survey study through the Book of Leviticus focusing on the significance of the Mosaic sacrifices, the dietary code, the Feasts of Israel, aspects of the Law of Moses, and the prophecies of Israel's future, both fulfilled and unfulfilled.
Print the course outline, and follow along with Steven as he teaches the Word of God.
Print the corresponding charts referenced during the study.
Approximate Running Time: Over 4 hours, on 3 DVDs.