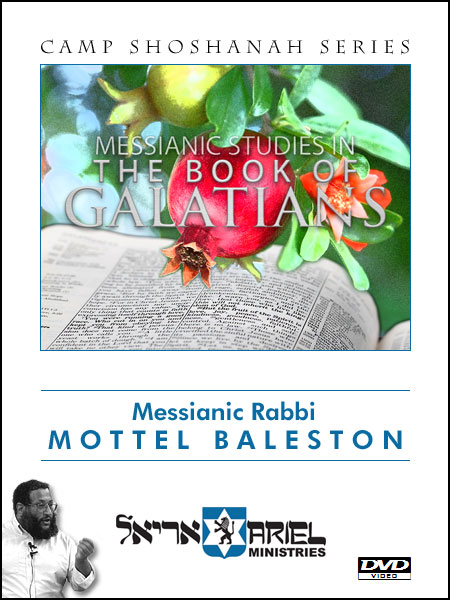 Messianic Studies in Galatians - DVD
by Messianic Rabbi, Mottel Baleston
Over four and one half hours of solid Biblical teaching, recorded live during Camp Shoshanah 2005. A verse-by-verse exposition of the Book of Galatians and how it applies to Messianic Jews today.
Print out this Messianic Studies in Galatians Outline and follow along with Mottel as he exegetes the Word of God from a proper Messianic Jewish perspective. This is the exact same handout that Camp Shoshanah students received during class. Mottel also displayed a version of the outline on the overhead projector during class that already had the "answers" filled in so students would not be too pre-occupied with making sure they "got" the "fill in." Print this file out if you want the answers!
Approximate Running Time: 4 hours, 56 minutes on 3 DVDs.