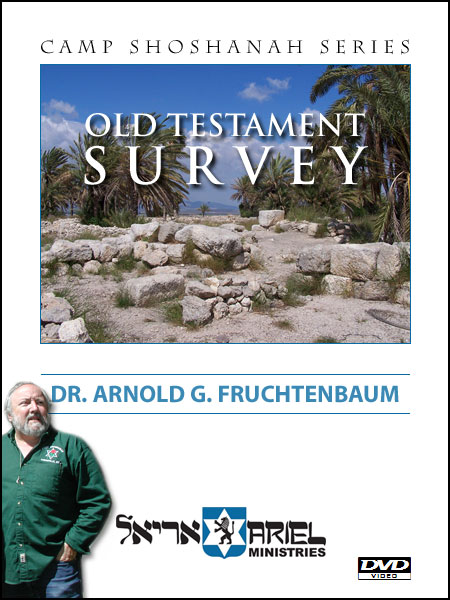 Old Testament Survey - DVD
by Dr. Arnold Fruchtenbaum
Over twenty-one hours of solid Biblical teaching, recorded live during Camp Shoshanah 2010. This course will provide an overview of the whole Hebrew Bible showing how the poetical and prophetic books fit within the historical segments of the Old Testament. It will trace God's special program for the Jewish people both past and future.
Print the exegetical outline and follow along with Dr. Fruchtenbaum as he exegetes the Word of God from a proper Messianic Jewish perspective.
Approximate Running Time: Over 21 hours, on 13 DVDs.