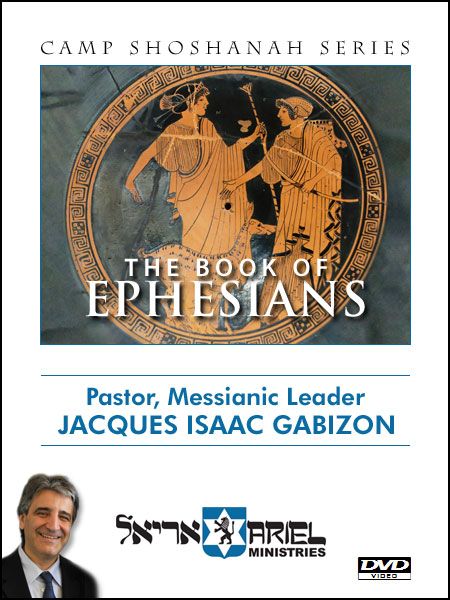 The Book of Ephesians - DVD
by Pastor Jacques Isaac Gabizon
Over four hours of solid Biblical teaching, recorded live during Camp Shoshanah 2010. This book is important for Messianic Jewish Studies since it shows the uniqueness of Israel, the role of Gentile believers, the contrast between Jews, Gentiles and how all believers become partakers of Jewish spiritual blessings in the Body of the Messiah.
Print the exegetical outline and follow along with Jacques as he teaches the Word of God.
Approximate Running Time: 4 hours, on 3 DVDs.