Watch for Year End Sale coming soon.
Ariel Magazine Fall Edition: The Three Tenses of Salvation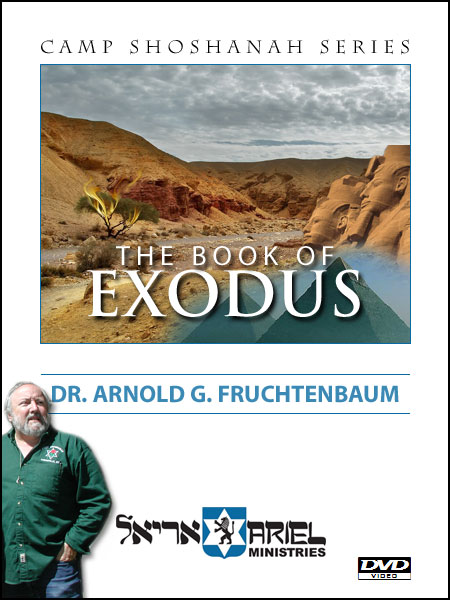 The Book of Exodus - DVD
by Dr. Arnold Fruchtenbaum
Over ten hours of solid Biblical teaching, recorded live during Camp Shoshanah 2008. A survey study through the Book of Exodus focusing on the historical background between the God of Israel and the gods of the Egyptians. This course will also include a survey of the different commandments of the Law of Moses.
Print the exegetical outline and follow along with Dr. Fruchtenbaum as he exegetes the Word of God from a proper Messianic Jewish perspective.
Approximate Running Time: Over 10 hours, on 7 DVDs.