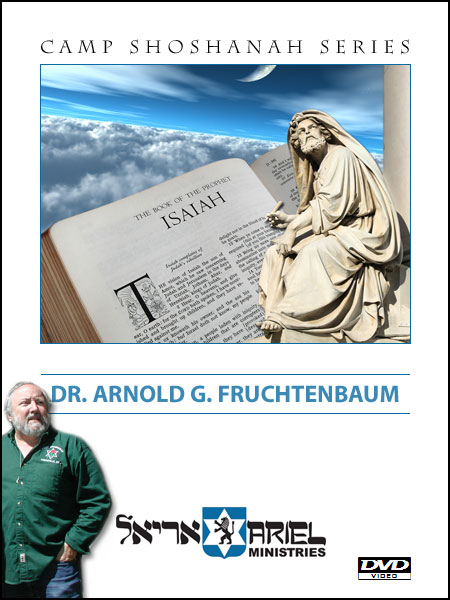 The Book of Isaiah - DVD
by Dr. Arnold Fruchtenbaum
Over eleven hours of solid Biblical teaching, recorded live during Camp Shoshanah 2009. The Lord asked, "Whom shall I send, and who will go for Us?" Isaiah's response launched his ministry as God's prophet in the southern kingdom of Judah. Wearing sackcloth and walking barefoot, as a sign to Israel of her coming destruction, Isaiah's work spanned the reigns of Uzziah, Jotham, Ahaz, and Hezekiah. This study will help you understand the historical context of Isaiah's life, and gain insight into the outworking of God's plan for all humanity.
Print the exegetical outline and follow along with Dr. Fruchtenbaum as he teaches the Word of God.
Approximate Running Time: Over 11 hours, on 7 DVDs.