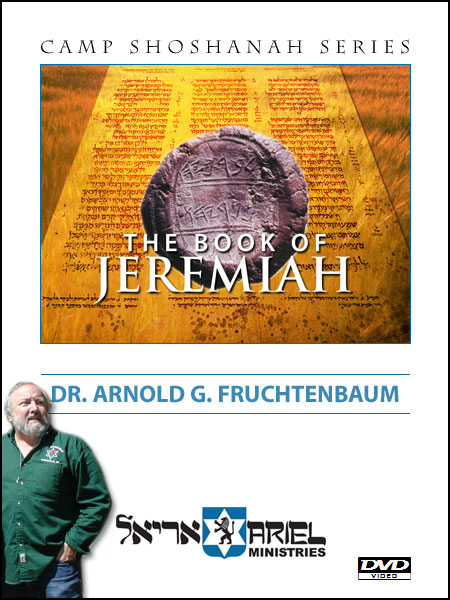 The Book of Jeremiah - DVD
by Dr. Arnold Fruchtenbaum
Over ten hours of solid Biblical teaching, recorded live during Camp Shoshanah 2010. This course covers the whole book, certain segments in a survey and summary, and other segments in verse by verse detail. There will be a special focus on Messianic Prophecies within this book and how this book militates against different forms of Replacement Theology which is now having a revival in the churches causing a loss of support for Israel today.
Print the exegetical outline and follow along with Dr. Fruchtenbaum as he teaches the Word of God.
Approximate Running Time: Over 10 hours, on 7 DVDs.