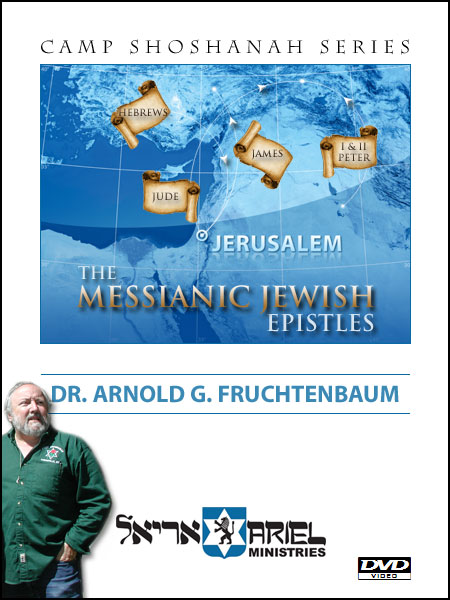 The Messianic Jewish Epistles - DVD
by Dr. Arnold Fruchtenbaum
Over twelve hours of solid Biblical teaching, recorded live during Camp Shoshanah 2007. An exposition of the Books of Hebrews, James, I & II Peter, and Jude. This study focuses on how these books were addressed specifically to deal with Messianic Jewish issues in the first century and how they are relevant today.
Print the Messianic Jewish Epistle outlines: The Book of Hebrews, The Book of James, The Book of First Peter, The Book of Second Peter, The Book of Jude and follow along with Dr. Fruchtenbaum as he teaches the Word of God.
Approximate Running Time: Over 12 hours, on 9 DVDs.