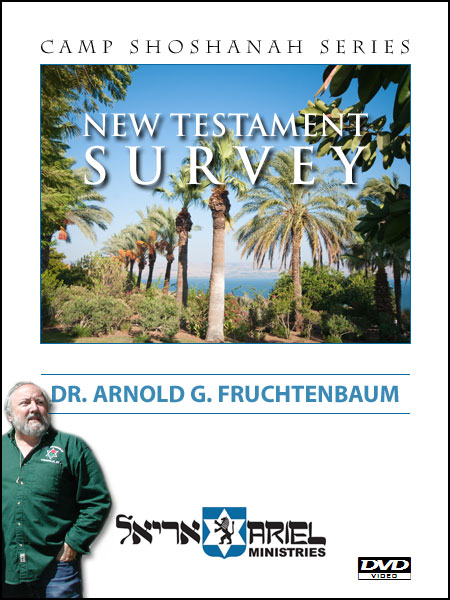 New Testament Survey - DVD
by Dr. Arnold Fruchtenbaum
Over twelve hours of solid Biblical teaching, recorded live during Camp Shoshanah 2010. In addition to the Gospels, this course will provide an overview of the whole New Covenant fitting in the epistles into the historical Book of Acts. It will show a contrast between epistles written to the Body as a whole and those epistles written specifically for Messianic Jews.
Print the exegetical outline and follow along with Dr. Fruchtenbaum as he exegetes the Word of God from a proper Messianic Jewish perspective.
Approximate Running Time: Over 12 hours, on 9 DVDs.