Watch for Year End Sale coming soon.
Ariel Magazine Fall Edition: The Three Tenses of Salvation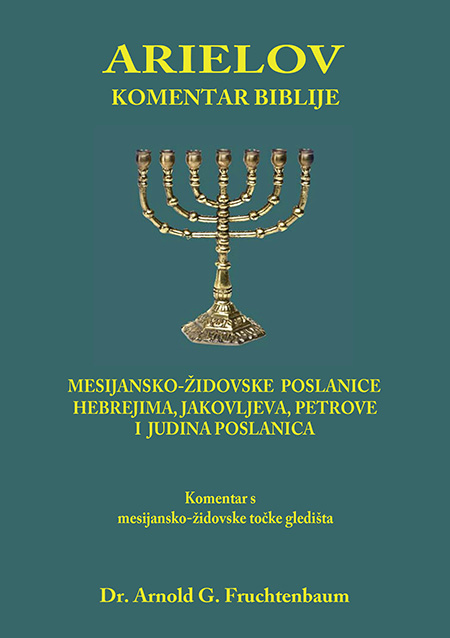 Arielov Komentar Biblije: Mesijansko -≈Ωidovske Poslanice - PDF
Po Dr. Arnold G. Fruchtenbaum
Dr. Arnold G. Fruchtenbaum svjetski je poznat i cijenjen biblijski učitelj. Na hrvatskome govornom području poznat je po knjigama: Isus je bio Židov, Mesijin život, Mesijinim stopama, Suci & Ruta i Zakon i zakonitost. Već dugi niz godina Dr. Fruchtenbaum radi na komentaru cjelokupne Biblije, kao i obično, sa židovske točke gledišta.
U mesijansko-židovskim poslanicama, autoru je uspjelo detaljno razjasniti židovsku pozadinu poslanica koju drugi komentatori Biblije nažalost izostavljaju. Komentari Dr. Fruchtenbauma ključ su do potpunijeg razumijevanja poslanica te židovskog načina razmišljanja. Želim svim korisnicima ovih praktičnih i razumljivih komentara Božji blagoslov prilikom studiranja poslanica.
- Zlatko Madžar, nakladnik
PDF putem preuzimanja
443 stranica
Približna veličina datoteke za preuzimanje je 2.71 MB