Watch for Year End Sale coming soon.
Ariel Magazine Fall Edition: The Three Tenses of Salvation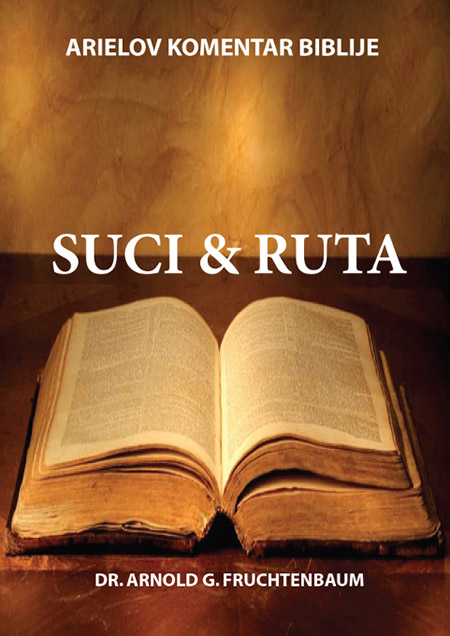 Arielov Komentar Biblije: Suci & Ruta (PDF)

by Dr. Arnold G. Fruchtenbaum

Dr. Arnold G. Fruchtenbaum svjetski je poznat i cijenjen biblijski učitelj. Na hrvatskome govornom području poznat je po knjigama: Isus je bio Židov, Mesijin život, Mesijinim stopama, Mesijansko židovske poslanice i Zakon i zakonitost. Već dugi niz godina dr. Fruchtenbaum radi na komentaru cjelokupne Biblije, kao i obično, sa židovske točke gledišta.

Veoma cijenim njegove komentare i srdačno ih preporučam svima onima koji teže dubljem proučavanju Svetoga pisma. Čitatelj će naučiti mnogo toga što neće pročitati u drugim komentarima, te će stoga biti sposoban stvari vidjeti s posve druge točke gledišta. Dobit će jasniju sliku o tome zašto su se stvari odigrale onako kako su se odigrale.
Želim svim korisnicima ovoga praktičnog i razumljivog komentara Božji blagoslov prilikom studiranja ovog komentara
Zlatko Madžar, nakladnik
Format datoteke PDF putem preuzimanja
395 stranica
ISBN: 978-953-55337-7-1
Približna veličina datoteke za preuzimanje je 12.8 MB