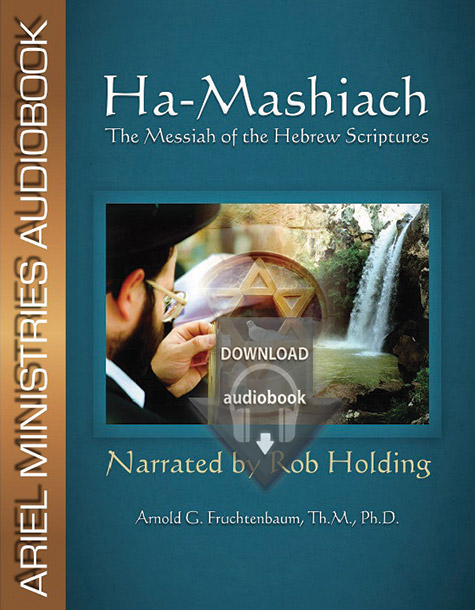 Ha-Mashiach: The Messiah of Hebrew Scriptures - Audiobook
by Arnold G. Fruchtenbaum, Th.M., Ph.D.
This audiobook, produced by Ariel USA in cooperation with Ariel New Zealand, is narrated by Rob Holding.
Ha-Mashiach: The Messiah of the Hebrew Scriptures is a study of prophecy concerning the first coming of the Messiah. Dr. Fruchtenbaum works his way through the Hebrew Scriptures and shows from The Law, The Prophets, and The Writings how the revelation of the Messiah gradually progressed and built-up to reveal a magnificent picture of the Deliverer to come.
When the Messianic expectations of Hebrew prophecy are fully understood, it becomes clear who alone can fulfill these requirements.
Ha-Mashiach Audiobook
Download File unzips to 15 MP3 Files.
Total listening time is over 6 hours.