Watch for Year End Sale coming soon.
Ariel Magazine Fall Edition: The Three Tenses of Salvation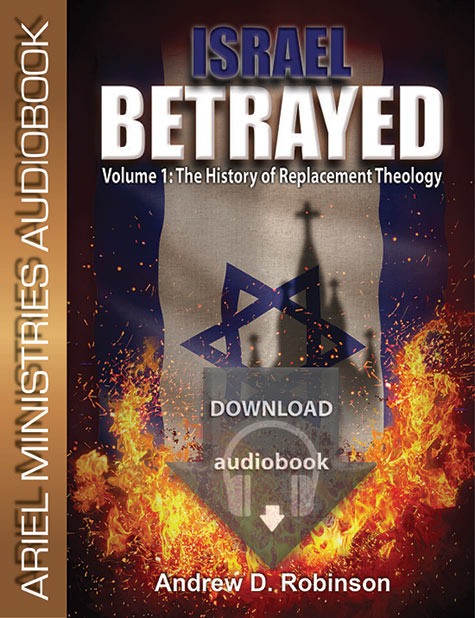 Israel Betrayed Volume 1:The History of Replacement Theology-Audiobook
By Andrew D. Robinson
This audiobook, produced by Ariel USA in cooperation with Ariel New Zealand, is narrated by Rob Holding.
In this comprehensive work, Andrew Robinson reveals the insidious nature of replacement theology by tracing its beginnings from the post-Apostolic era and showing how it gradually became entrenched in mainstream Christian theologies.This book will equip you with irrefutable answers to the age-old cliché that God is finished with Israel.
Israel Betrayed Volume 1 Audiobook
Download file unzips to 19 MP3 files
Total listening time is 21 hours