Isaiah Commentary coming in mid-January
Looking for an upcoming event? Learn more
here
.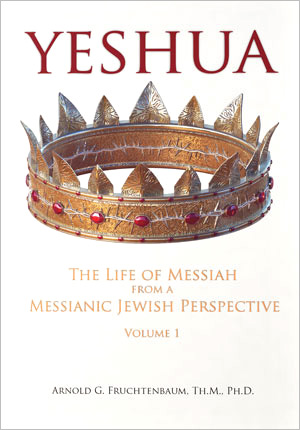 Yeshua: The Life of Messiah from a Messianic Jewish Perspective
by Dr. Arnold Fruchtenbaum
In the first volume of this multi-volume commentary on the Gospels, Dr. Arnold G. Fruchtenbaum begins his detailed exegesis of the life of the Messiah by providing in-depth background information on the Second Temple period. He then covers the birth, childhood, and adolescence of Yeshua up to the point when He begins His public ministry.
Hardcover - 582 pages
Dimensions: 6 x 9
ISBN: 978-935174-61-5