Isaiah Commentary coming in mid-January
Looking for an upcoming event? Learn more
here
.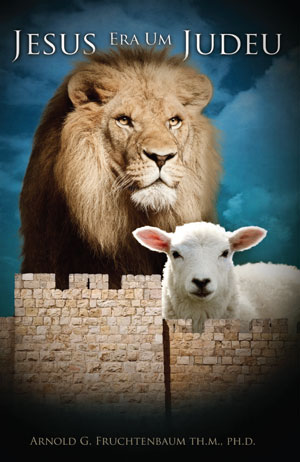 Jesus era um Judeu
by Dr. Arnold Fruchtenbaum
Quem era Jesus de Nazar√©? A controv√©rsia sobre a resposta disto continua at√© hoje? Jesus era simplesmente um bom mestre? Era ele um reformador bem-intencionado, mas confuso? Era ele disc√≠pulo de um outro mestre? A despeito de suas pr√≥prias opini√µes, um fato esquecido √©: Jesus era um Judeu. Voc√™ est√° procurando respostas quanto √† identidade verdadeira de Jesus de Nazar√©? Arnold Fruchtenbaum, autor de Jesus Era Um Judeu, come√ßou a sua busca pessoal. Ele documenta as opini√µes de muitos l√≠deres Judeus. Ele trata da esperan√ßa Messi√¢nica. Ele tamb√©m examina, honestamente e com discernimento, as obje√ß√µes Judaicas quanto a Jesus. Jesus Era Um Judeu cont√©m entrevistas com quase 40 Judeus — rabinos, donas de casas, atores, cabeleireiras, e outros de todas as √°reas da vida — sobre o que eles cr√™em sobre Jesus.
Who was Jesus of Nazareth? Controversy over the answer still rages today. Was Jesus simply a good teacher? Was he a well-meaning but confused religious reformer? Was he a disciple of another teacher? Regardless of your opinion, one overlooked fact is key: Jesus was a Jew. Looking for answers as to the real identity of Jesus, Arnold Fruchtenbaum, author of Jesus Was A Jew, embarked on his own personal search. He documents the opinions of many Jewish leaders. He deals with the Messianic hope. He also examines Jewish objections to Jesus honestly and with insight. Jesus Was A Jew contains interviews with almost 40 Jews — rabbis, homemakers, actors, hairdressers, and others from all walks of life — concerning what they believe about Jesus.
Paperback: 138 pages
Dimensions: 5.06" x 7.80"
ISBN: 978-1-935174-43-1