Isaiah Commentary coming in mid-January
Looking for an upcoming event? Learn more
here
.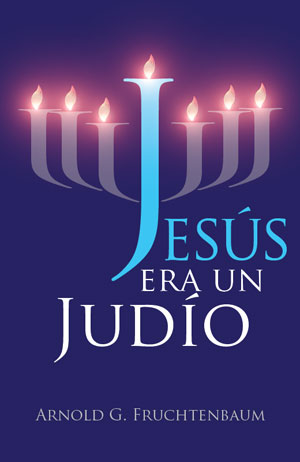 Jes√∫s era un Judio
by Dr. Arnold Fruchtenbaum
¿Quién fue Jesús de Nazaret? Controversia sobre la respuesta, aún continúa hoy. ¿Fue Jesús simplemente un buen profesor? ¿Fue El un reformador religioso bienintencionado pero confuso? ¿Fue El un discípulo de otro maestro? Independientemente de su opinión, un hecho pasado por alto es: Jesús era un judío. ¿Buscando respuestas en cuanto a la verdadera identidad de Jesús de Nazaret? Arnold Fruchtenbaum, autor de Jesús Era un Judío, embarcó en su propia búsqueda personal. Documenta las opiniones de muchos de los líderes judíos. Lidia con la esperanza mesiánica. También examina, con honestidad y perspicacia, las objeciones judías hacia Jesús. Jesús era un Judío contiene entrevistas a personas, concerniente a lo que ellos creen acerca de Jesús.
Who was Jesus of Nazareth? Controversy over the answer still rages today. Was Jesus simply a good teacher? Was he a well-meaning but confused religious reformer? Was he a disciple of another teacher? Regardless of your opinion, one overlooked fact is key: Jesus was a Jew. Looking for answers as to the real identity of Jesus, Arnold Fruchtenbaum, author of Jesus Was A Jew, embarked on his own personal search. He documents the opinions of many Jewish leaders. He deals with the Messianic hope. He also examines Jewish objections to Jesus honestly and with insight. Jesus Was A Jew contains interviews with almost 40 Jews — rabbis, homemakers, actors, hairdressers, and others from all walks of life — concerning what they believe about Jesus.
Spanish translation by: Esther Sarfatti
Paperback: 113 pages
Dimensions: 5" x 8"
ISBN: 978-1-935174-24-0