Isaiah Commentary coming in mid-January
Looking for an upcoming event? Learn more
here
.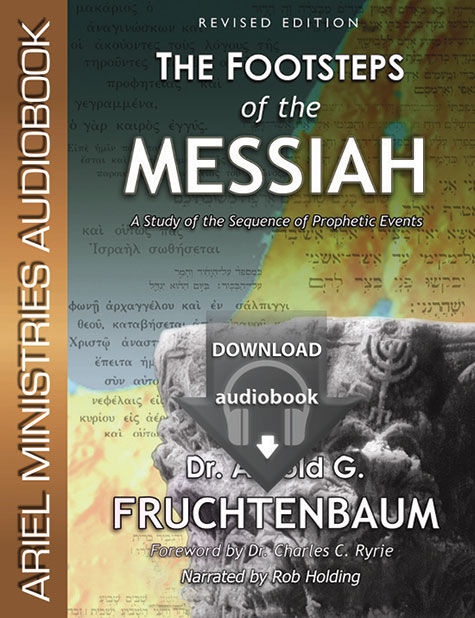 The Footsteps of the Messiah: A Study of the Sequence of Prophetic Events
Audiobook
by Dr. Arnold G. Fruchtenbaum
Narrated by Rob Holding
Using the Book of Revelation as an end time road map, Dr. Fruchtenbaum weaves the prophetic writings of the Hebrew Scriptures together with Messiah's teachings to reveal God's plan for the future of Israel and the world. "Footsteps" masterfully gathers together the many pieces of the prophetic puzzle and places them in an easy to follow sequential order.This latest 2020 edition features a newly edited text as well as Dr. Fruchtenbaum's altered view of II Thessalonians 2:3 based on fresh scholarly research.
This new audiobook format narrated and produced by Rob Holding in cooperation with Ariel Ministries, will provide the listener many fruitful hours of in depth instruction from a Messianic Jewish perspective on God's prophetic program.
The Footsteps of the Messiah Audiobook
Download File unzips to 53 MP3 Files
Total listening time is over 28 hours