Isaiah Commentary coming in mid-January
Looking for an upcoming event? Learn more
here
.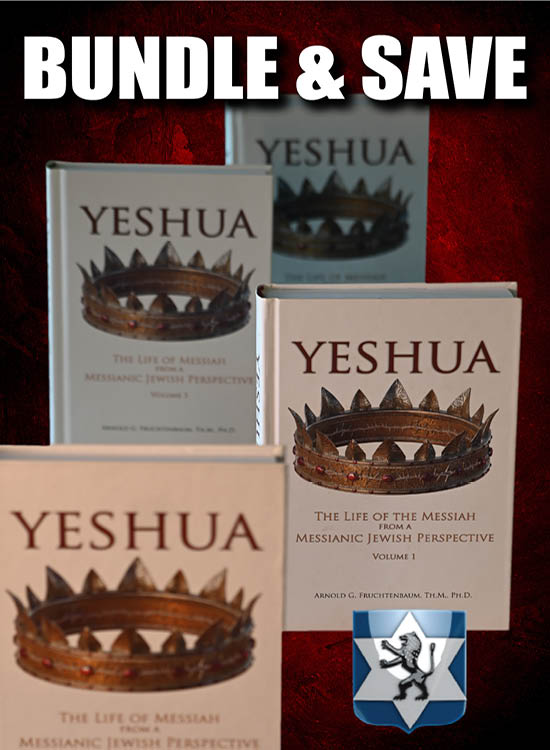 Yeshua: The Life of Messiah from a Messianic Jewish Perspective
by Dr. Arnold Fruchtenbaum
In this four volume commentary on the Gospels, Dr. Arnold G. Fruchtenbaum gives detailed exegesis viewed from the backdrop of the Second Temple period. References to rabbinical sources are included to provide a clearer understanding of Yeshua's life and teachings within the first century Jewish context.
This package of four volumes represents a 25% savings over purchasing each volume individually.
4 Volumes Hardcover – 2194 pages total
Dimensions: 6 x 9
ISBN Vol 1: 978-1-935174-70-7
ISBN Vol 2: 978-1-935174-67-7
ISBN Vol 3: 978-1-935174-68-4
ISBN Vol 4: 978-1-935174-71-4