Isaiah Commentary is expected this week.
Looking for an upcoming event? Learn more
here
.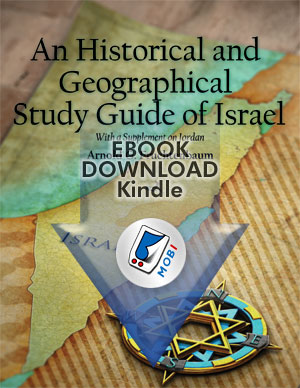 An Historical and Geographical Study Guide of Israel: With a Supplement on Jordan (mobi)
by Dr. Arnold Fruchtenbaum
This comprehensive reference guide will illuminate your understanding of the Old Testament and the gospels through examining virtually every place in Israel in relation to biblical events and themes and studying Jewish history, especially the history of the State of Israel. A new format makes this study guide an excellent traveling companion on all Israel tours as well as an essential resource for any believer's ongoing study. As an added bonus, we've included information on Jordan. This revised edition includes an update on the current state of Israel (since 2008), vivid new art work including the cover and chapter heading pages, a glossary, subject index and scriptural index.
eBook for Kindle (.mobi) via download
329 pages
Approximate download file size is 3.17MB