Watch for Year End Sale coming soon.
Ariel Magazine Fall Edition: The Three Tenses of Salvation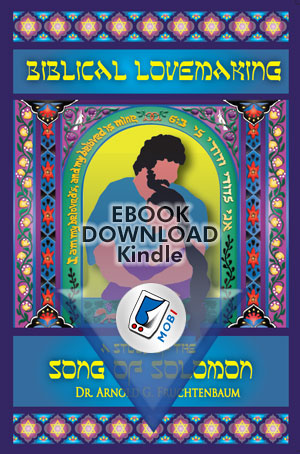 Biblical Lovemaking: A Study of The Song of Solomon E-Book (mobi)
by Dr. Arnold Fruchtenbaum
In this sensitive, literal study of The Song of Solomon, Dr. Fruchtenbaum manages a wonderful, verse-by-verse exposition of the biblical passages without offending or boring his readers. The "Summary" and "Application" sections are extremely insightful. With practical suggestions to make marital relationships more fulfilling, this book is for any man or woman who desires to understand the Scriptures' healthy standards for courtship, marriage and sex.
eBook for Kindle (.mobi) via download
70 pages
Approximate download file size is 1.12MB