End of Year
Sale
going on now!
Ariel Magazine Winter Edition coming December 1st
Isaiah Commentary coming in mid-January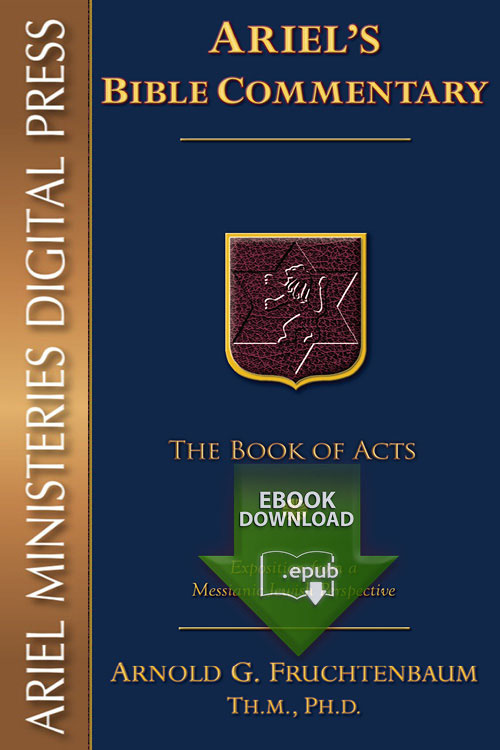 Commentary Series: The Book of Acts (epub)
by Dr. Arnold G. Fruchtenbaum
The book of Acts is an exciting and valuable biographical account of the first followers of Yeshua the Jewish Messiah and the first thirty years of the history of the church, the body of the Messiah. It records the enormous success of the apostles who, in the power of their God, started spreading the good news of the Jewish Messiah first throughout the Jewish world and later throughout the non-Jewish world. Opening with the resurrected Yeshua training His disciples, the book naturally follows the description of the life of the Messiah in the Gospels, and especially in the Gospel of Luke. The first fifteen chapters and chapter 21 of Acts are particularly relevant to the Scriptures' Jewish frame of reference in general and the Messianic Jewish community in particular.
eBook for non-Kindle (epub) via download
574 pages
Approximate download file size is 7.01 MB