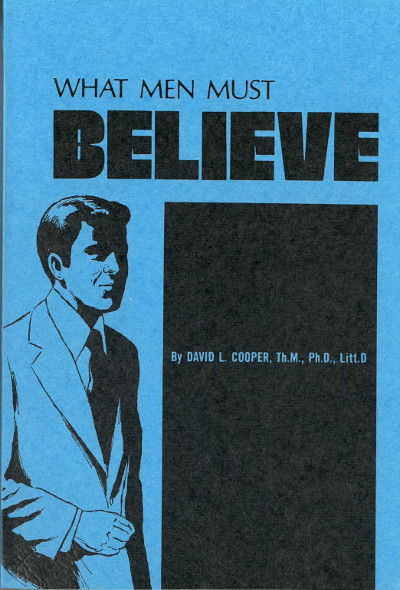 What Men Must Believe
by D.L. Cooper
"What Man Must Believe" covers the fundamentals of the faith in a general way. It presents those vital doctrines and facts which must be understood in order to have a comprehensive view of the truth as presented in the Scriptures. In this short introduction Cooper simply gives a resume of the contents in order that the reader might be able to follow more clearly the development of the various subjects and their relations.

Paperback: 523 pages
Dimensions: 5" x 7 1/2"