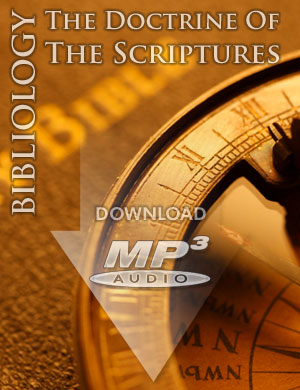 BIBLIOLOGY: The Doctrine of the Scriptures - MP3
This is the foundation for all other divisions of theological study. It is a systematic examination of the supernatural origin, authority, terminology, preservation and other characteristics of the Scriptures.
Print the exegetical outline and follow along with Dr. Fruchtenbaum as he teaches the Word of God.
DOWNLOAD FILE SIZE: 127MB, unzips to 12 TRACKS, 9.4 HOURS of MP3 AUDIO