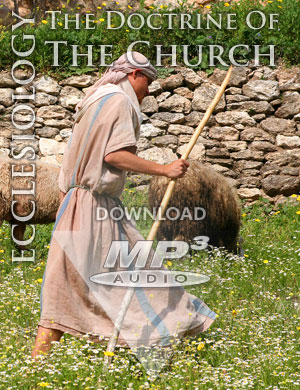 ECCLESIOLOGY: The Doctrine of the Church - MP3
This series examines various aspects of the "universal" and the "local" church. Beginning first with the universal church, this study illuminates the beginnings of the church, its purpose, and make-up. Part two of this study delves into the local church with respect to its purposes, government, organization, leadership, ordinances, discipline, meeting, principles of giving, and the role of women.
Print the exegetical outline and follow along with Dr. Fruchtenbaum as he teaches the Word of God.
DOWNLOAD FILE SIZE: 135MB, unzips to 20 TRACKS, 10 HOURS of MP3 AUDIO