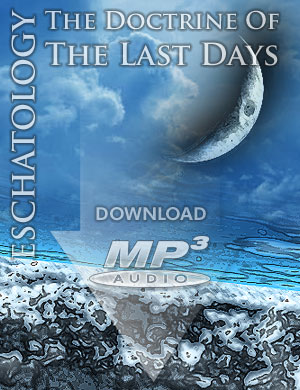 ESCHATOLOGY: The Doctrine of the Last Days - MP3
This series is more extensive than the "Book of Revelation" series. Dr. Fruchtenbaum presents the sequence of prophetic events covering almost every passage that deals with prophecy.
Print the exegetical outline and follow along with Dr. Fruchtenbaum as he teaches the Word of God.
DOWNLOAD FILE SIZE: 303MB, unzips to 33 TRACKS, 22.6 HOURS of MP3 AUDIO