Isaiah Commentary is expected this week.
Looking for an upcoming event? Learn more
here
.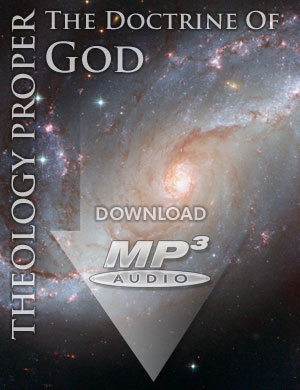 THEOLOGY PROPER: The Doctrine of God - MP3
This division covers God's existence, personality, names, attributes, Plurality of the Godhead, Unity of the Godhead, and Trinity of the Godhead, concluding with a study of the works of God the Father.
Print the exegetical outline and follow along with Dr. Fruchtenbaum as he teaches the Word of God.
DOWNLOAD FILE SIZE: 75MB, unzips to 17 TRACKS, 5.5 HOURS of MP3 AUDIO