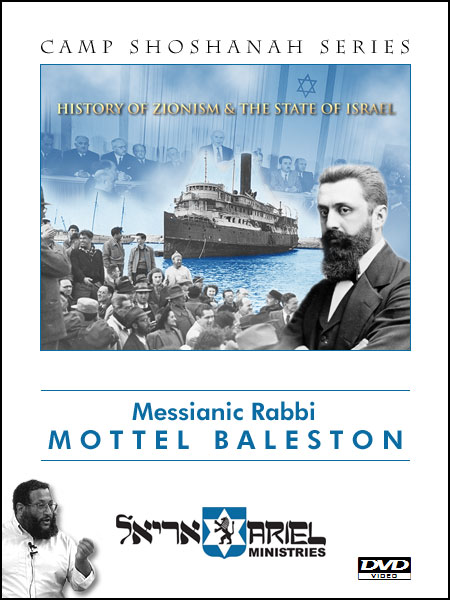 History of Zionism & The State of Israel - DVD
by Messianic Rabbi, Mottel Baleston
Over eight hours of solid Biblical teaching, recorded live during Camp Shoshanah 2010. This is one of the four historic courses taught at the Shoshanah School to show how God has preserved the Jewish people and in spite of the Holocaust, Israel came into being within three years following the fall of Nazi Germany. This course will also note how the modern state is fulfillment of Bible prophecy in the Word of God.
Print the course outline and follow along with Mottel as he teaches the Word of God.
Approximate Running Time: 8.5 hours, on 5 DVDs (includes bonus CD containing PowerPoint slides).