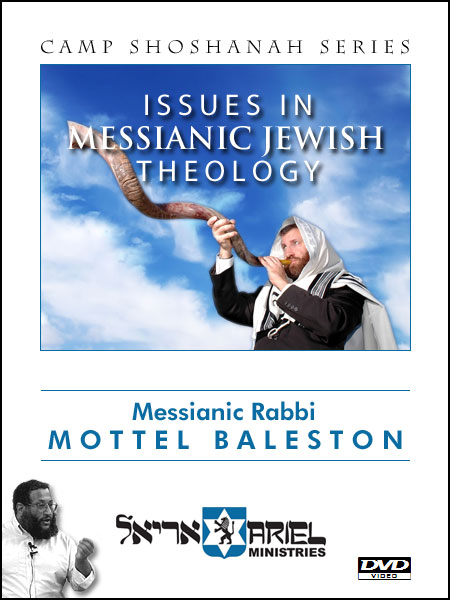 Issues in Messianic Jewish Theology - DVD
by Messianic Rabbi, Mottel Baleston
Over five hours of solid Biblical teaching, recorded live during Camp Shoshanah 2008. The Messianic Movement has been used of God to introduce thousands of Jewish people to Messiah as well as to familiarize other believers with the Hebraic roots of the faith. At the same time, confusion abounds over Mosaic Law, Rabbinic practice, and relationship with the larger body of Messiah. Mottel profiles the issues and provides a biblical balance.
Print the course outline and follow along with Mottel as he teaches the Word of God.
Approximate Running Time: Over 5 hours, on 3 DVDs.