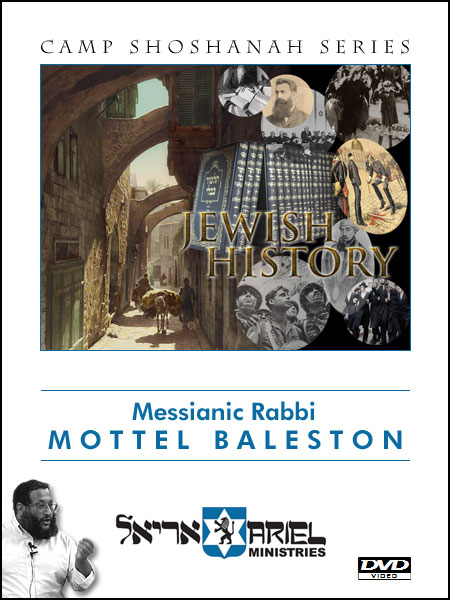 Jewish History - DVD
by Messianic Rabbi, Mottel Baleston
Over twelve hours of solid Biblical teaching, recorded live during Camp Shoshanah 2009. This course provides a survey that begins with a look at Abraham's world in which many gods were worshipped. From Ur on the Persian Gulf, Abraham and his family left their comfortable home in search of the land God promised to give to his descendants. This study traces the history of the Jewish people through the nations of the world and reveals God's plan for Jew and Gentile alike.
Print the course outline and follow along with Mottel as he teaches the Word of God.
Approximate Running Time: 12.7 hours, on 8 DVDs.