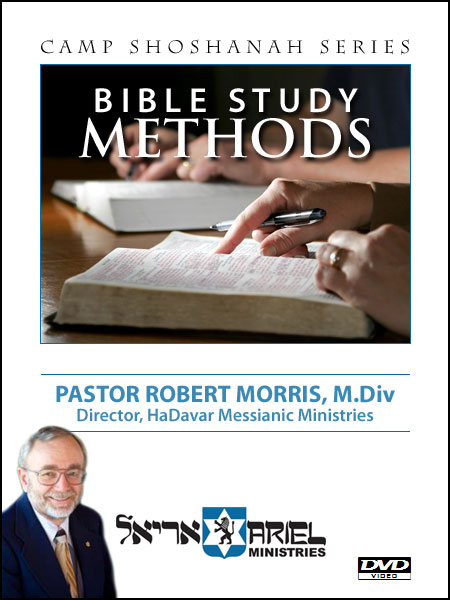 Bible Study Methods - DVD
by Robert Morris M.Div.
Over eight hours of solid Biblical teaching, recorded live during Camp Shoshanah 2010. All believers take much of the Bible quite literally. But when the Bible speaks of Israel and speaks of prophecy, many Bible believers begin to resort to an allegorical interpretation leaving Israel out of the picture except for the curses. This course will show how principles of biblical interpretation must be applied consistently to all parts of the Bible thus promoting a special role for Israel.
Print the course notes, and follow along with Robert as he teaches the Word of God.
Approximate Running Time: Over 8 hours, on 5 DVDs.