The goal of $50,000 for a matching gift has been reached. THANK YOU!
Your prayers are so important for the work of Ariel Ministries, because God is pleased to work through the prayers of His people. To help you go before our God in prayer on behalf of Ariel Ministries, every other month we publish a ministry-wide Prayer Guide. Click the link to a Prayer Guide below and it will open a pdf file you can print or download to your computer or device. Thank you for praying for Ariel Ministries and all those involved in the global work of sharing the Good News with Jewish people and discipling believers through intensive Bible teaching from a Messianic Jewish perspective.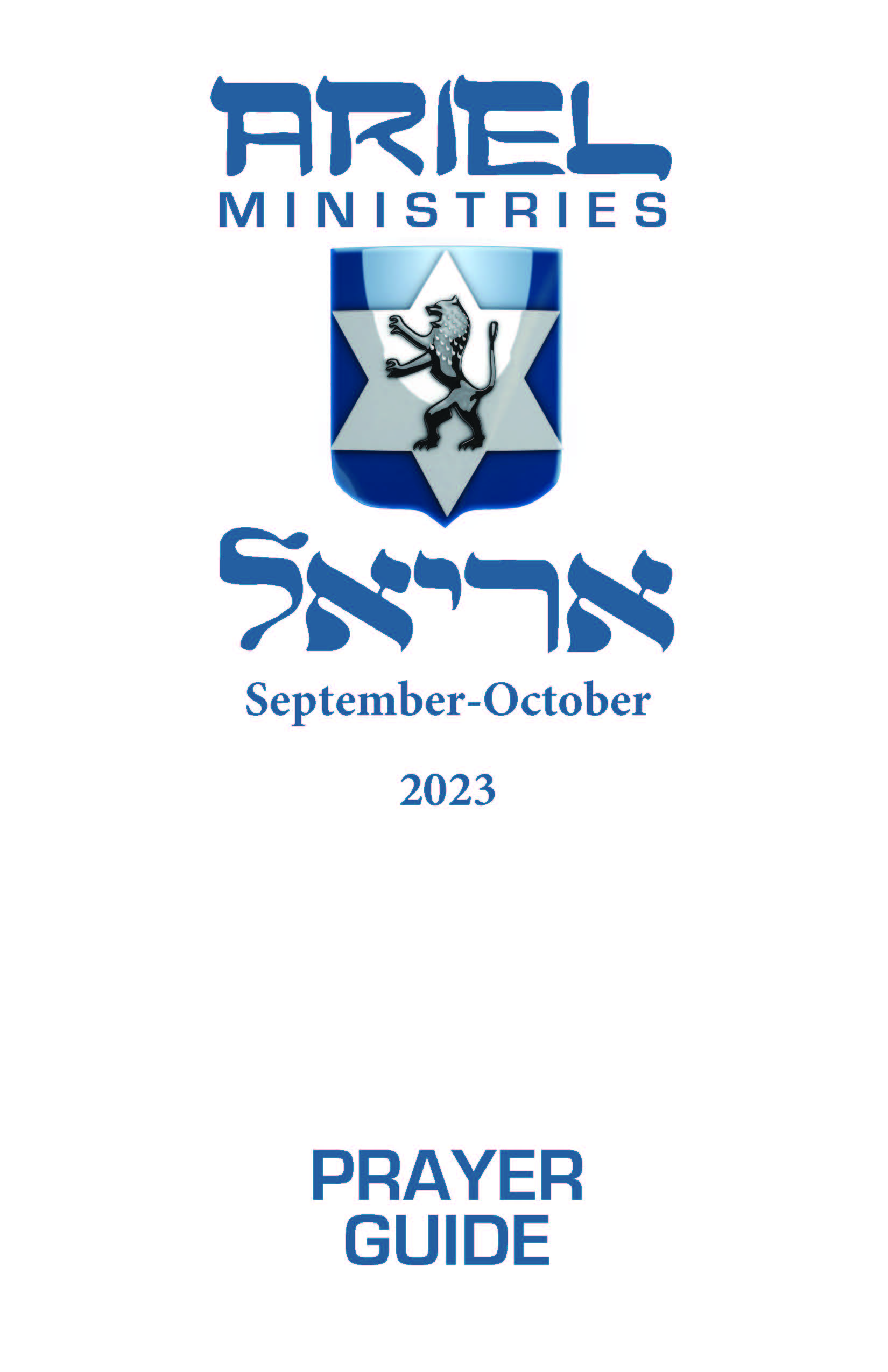 Sep/Oct 2023 (579 KB)
Jul/Aug 2023 (579 KB)
May/Jun 2023 (579 KB)
Mar/Apr 2023 (579 KB)
Jan/Feb 2023 (579 KB)
Nov/Dec 2022 (579 KB)
Sidebar
Need Help?
Having trouble using our store? We've prepared a short video on how to navigate that might be helpful.
watch now
Ariel Magazine
View our newest magazine.
learn more