The goal of $50,000 for a matching gift has been reached. THANK YOU!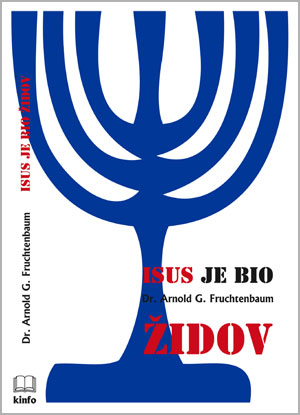 Isus je bio Židov
Dr. Arnold Fruchtenbaum
Doista, tko je bio Isus iz Nazareta? Sukobi oko odgovora na to pitanjevode se i dan-danas. Je li On bio samo "dobri učitelj"? Je li bio nekakav dobronamjerni, ali i zbrkani, vjerski zanesenjak? Je li bio učenik nekog drugog učitelja? Neovisno o tome što ćes ti odgovoriti na to pitanje, savršeno jedno je jasno - Isus je bio Židov.
Dr. Arnold G. Fruchtenbaum, pisac knjige Isus je bio Židov, pokušava odgovoriti na gore navedena pitanja. U ovoj svojoj knjizi on dokumentirano iznosi mišljenja brojnih znamenitih židovskih voda, bavi se mesijanskom nadom i nadasve iskreno iznosi ono što Židovi prigovaraju u pogledu Isusa. U knjizi Isus je bio Židov nalazi se gotovo četrdeset ispovijesti kojima Židovi mnogih životnih usmjerenja i zanimanja - rabini, radnici, glumci, frizeri - govore o tome što oni vjeruju u pogledu lsusa.
PDF putem preuzimanja
150 stranice
Language: Croatian
Približna veličina preuzimanja je 1.98MB
ISBN: 978-953-55337-0-2