The goal of $50,000 for a matching gift has been reached. THANK YOU!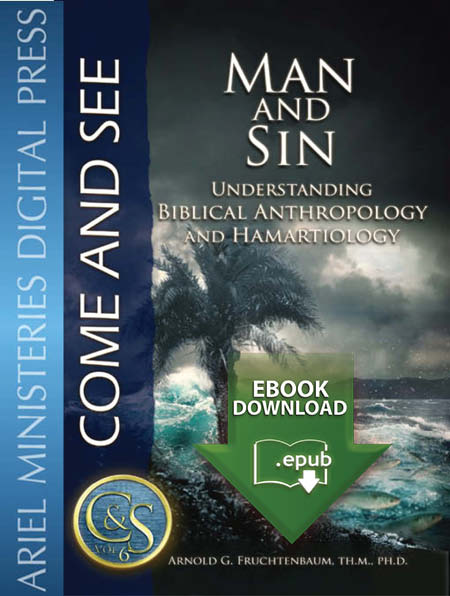 Man and Sin: Understanding Biblical Anthropology and Hamartiology (eBook)
by Dr. Arnold Fruchtenbaum
Come and See is a multi-volume collection of Messianic Bible studies that covers all topics of systematic theology. Volume 6 of this series deals with Anthropology, the nature and origin of man, and Hamartiology, the doctrine of sin.
The author's unique focus of looking at the Scriptures from a Messianic Jewish and dispensational perspective adds an intriguing dimension to these fields of systematic theology. The questions and study suggestions at the end of the chapters will challenge anyone who desires to dig deeper into the Word of God.
Ebook for Kindle and Epub readers: 217 pages
Approximate download size: 410 KB
ISBN: 978-1-951059-91-0
You may also like