Viewing 1 out of our 995 products.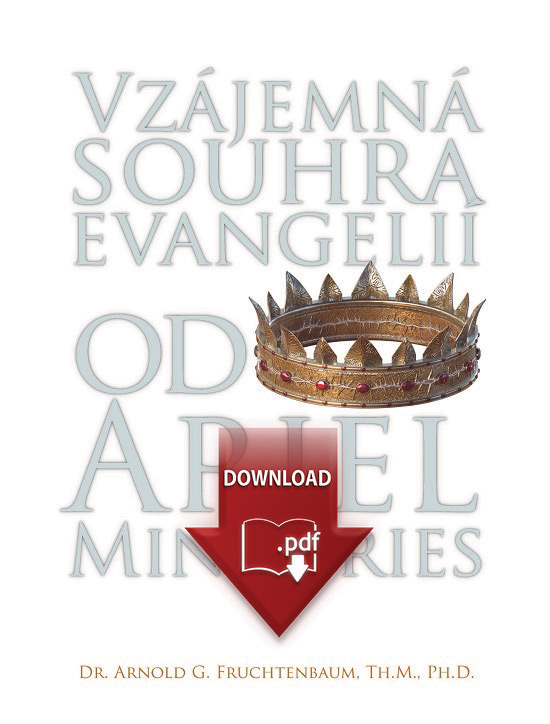 Ariel's Harmony of the Gospels (Czech - PDF)
by Arnold G. Fruchtenbaum, Th.M., Ph.D.
Když teolog a biblista Dr. Arnold G. Fruchtenbaum rozvíjel učení o životě Mesiáše z židovské perspektivy, používal knihu A. T. Robertsona Harmonie evangelií jako východisko svých studií. Odchyloval se však od Robertsonova díla všude tam, kde se tento učenec rozhodl nenásledovat pořadí Mesiášova života a působení podle Lukášova evangelia. Kromě toho Dr. Fruchtenbaum zvolil tematický a nikoli geografický přístup, aby vytvořil souvislou chrono-logii příběhů popsaných ve čtyřech evangeliích. Výsledek těchto změn Robertsonovy harmonie byl nyní sestaven v Vzájemná souhra evangelií, v díle, které jasně ukazuje židovství života, působení a slov Mesiáše.
eBook PDF via download
232 pages
Language: Czech
Approximate download file size is 6.85 MB
---