Viewing 1 out of our 1003 products.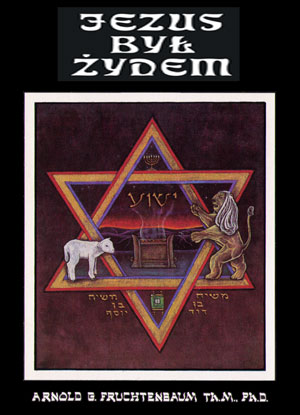 Jezus Był Żydem (Polish)
by Dr. Arnold Fruchtenbaum
Polish translation of "Jesus Was A Jew"
Kim był Jezus z Nazaretu? Kontrowersje wokół odpowiedzi wciąż szaleją dziś. Czy Jezus był po prostu dobrym nauczycielem? Czy był dobre intencje, ale myliná reformator religijny? Był uczniem innego nauczyciela? Niezależnie od opinii, jeden pomijany jest fakt klucz: Jezus był Żydem. Szukasz odpowiedzi co do prawdziwej tożsamości Jezusa, Arnold Fruchtenbaum, autor Jezus był Żydem, rozpoczął poszukiwania własnego osobistego. Dokumentuje opinie wielu żydowskich przywódców. Zajmuje się mesjańskiej nadziei. On również analizuje żydowskich sprzeciw wobec Jezusa uczciwie i wglądu. Jezus był Żydem zawiera wywiady z prawie 40 żydów - rabinów, gospodyń domowych, aktorów, fryzjerów i innych od wszystkich dziedzinach życia - w sprawie tego, w co wierzą odnośnie osoby Jezusa.
eBook PDF via download
121 pages
Language: Polish
Approximate download file size is 6.74MB
ISBN: 978-83-923818-7-7
---